To join the mailing list, please enter your email address at the bottom of this page. If you'd also like text notification of upcoming gigs, please click on the "Contact" link on the left and provide a mobile number. We don't share your contact information or use it for any purpose other than notifications related to Al Halliday music. 
Al is available for Solo, Duo and Band shows. Classic Rock, Country & Folk. Also Big Daddy Jazz quartet and Motel Kings event band. 
About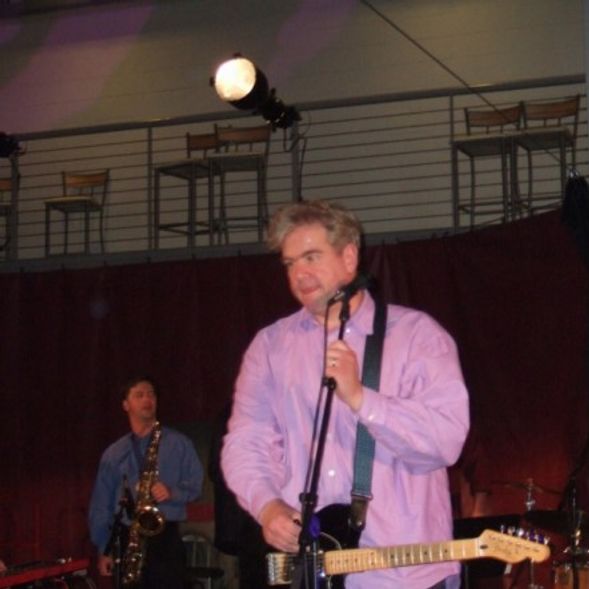 Al Halliday
Singer Songwriter
Al Halliday is a Canadian singer, songwriter, and multi-instrumentalist who now lives in New England.  He has performed with bands and as a solo artist throughout eastern Canada and the Northeast United States.
As a child Al persuaded his mother to teach him old American folk songs on guitar—transcendent classics by Woody Guthrie, Lead Belly, Stephen Foster and others—that had sustained her during years spent as a refugee in Australia.  Al later added piano and taught himself the music of classic rock and Americana artists from the 1960s and '70s. As his musical tastes expanded Al brought bagpipes and accordion into his collection of working instruments.
Al has fronted and written music for two bands—Al Halliday & Hurricanes, and The Griffins—and his songs can be found in two full length records—RAIN and WREN—and numerous shorter collections.  His work has been played on college and mainstream radio, including Chum FM in Toronto and WBCN in Boston. Al topped the charts of mp3.com in the late 1990s and early 2000s.  Tracks from RAIN and WREN have been featured in a full-length film, Under Hell Gate Bridge, and many network TV shows in the US and around the world.
Al is currently working on a third full length record, which he plans to release later this year. You can check out his latest single Boneville here. It features the vocal of his daughter Patricia Halliday.